When completed acting classes under the guidance of Professor Maria Cortes, the actress who was on the local acting scene left a deep and indelible mark, then you certainly have a brilliant career ahead. One of the actors who came out of her classes is the young Eddy Kariti, the guy who marked the year 2016 by getting the lead roles in movies like "Next to me" and "Panama". It was the great success of these films, but also Kariti's acting, that gave us a reason to make an interview with him and get to know him a little bit better.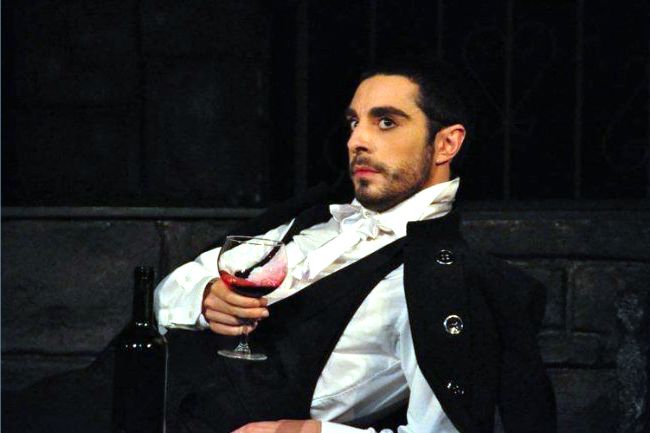 Q: When it started and how long does it last your love of acting?
Eddy Kariti: Since I was very small I went to poetry competitions and participated in all kinds of events and celebrations. From this perspective, I do not know why I did it, but probably it was a need for public appearances. Logically, in the fourth grade, I started attending the drama studio in my hometown and began to get acquainted with what actually does this mysterious act, and that process is still going on. I'm still fascinated by the fact that something that in the final shape seems so simple can be so exciting but also difficult to interpret.
Q: You completed the Academy in the class of Professor Maria Cortes, an excellent actress who is known for brilliant and very difficult character roles. Coincidentally, your career started in that way. I would like to know which of her advice you consider to be your guiding principle in your career.
Eddy Kariti: Going to the classes of Maria Cortes, if you make the effort to hear what she talks about, is precious. I do not have a particular sentence that I would point out (and there were many), but I carry the impression that Maria influenced us to become brave and to determine in relation to things, rather than silently observe how life passes in front of our face. It is important to have an attitude and to concretize your wishes. When you are guided by the talent of a such specific and strong person, you realize that you have to find your specialty and strength and that adaptation and integration are not an option.
Q: In addition to the great success, these films have brought many important film awards that have been previously awarded to older and more experienced actors. What do these awards mean to you, as a young actor, are they a great stimulus for further career development?
Eddy Kariti: It's great when you see someone who recognizes your talent. It means a lot when living in a period when things constantly change you get that kind of confirmation and security. This, of course, does not last long because decisions must be constantly made and this carries the risk of failure, but it certainly, provides a good basis to indulge more freely in making new ones. Also, it carries a certain kind of responsibility and a desire to justify the confidence that people gave me.